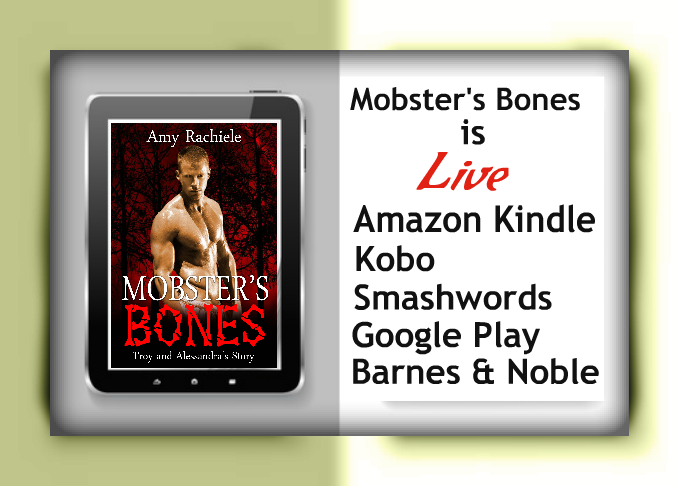 Posted on July 5, 2015 by Amy in Updates.

How can things you only glimpse for a moment sear themselves into your memory? ~Alessandra, Mobster's Bones Alessandra has a problem. It's not that the Mafia is the only life she knows, her father and best friend being members.  She's being followed. Her stalker destroys the one thing Alessandra thought they could never touch. She's now forced to […]

Continue Reading... No Comments.