Frosted Over
BUY IT ON AMAZON!
Freezing temperatures.
Blinding snow.
Trapped with people you barely know.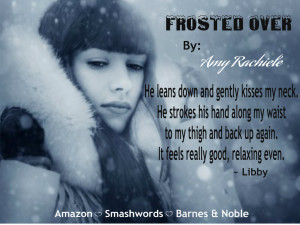 Libby, Allie, and Cassie go skiing every year.  This year is different.  They decide to try cross country skiing, but they get run off of the road.  In the near accident, they meet Randy, Kyle, and Alex.  Can their new friendships survive a hostile blizzard?
Young adult (YA) A Survival Romance.
Buy Frosted Over Now



Copy Protected by Chetan's WP-Copyprotect.

http://www.amyrachiele.com/wp-admin/admin-ajax.php