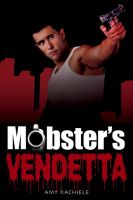 Posted on February 20, 2013 by Amy in Sample Chapters.

Chapter 1 Capo: captain of boss's enforcers Megan: If anyone asked me I'd tell them I've known Antonio my whole life –intimately. This isn't because we have spent every waking moment with each other since birth.  In fact, we never spent any time together until recently. But, my soul was drawn to him even when […]

Continue Reading... No Comments.