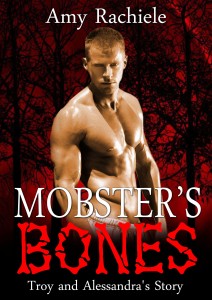 Posted on June 17, 2015 by Amy in Sample Chapters, Updates.

If you haven't yet heard, Mobster's Bones will finally be released to the mobster-loving world on June 30, 2015. But if you just can't wait any longer, here is a sneak peek of the first couple chapters to get you started. Enjoy!! Prologue Alessandra My heels click too loudly on the […]

Continue Reading... No Comments.