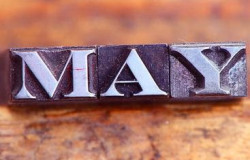 Posted on May 19, 2016 by Amy in Updates.

Happy May! Growing up, on the first Saturday of May my family and I would go to the local church for May breakfast. It would consist of boxed donuts, Johnnie Cakes, scrambled eggs, juice and coffee. Not a gourmet breakfast but it was a tradition. The celebration of May 1st goes back to ancient times […]

Continue Reading... No Comments.