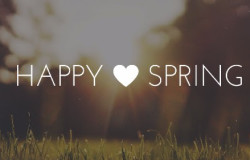 Posted on April 14, 2016 by Amy in Updates.

Dear Readers, Welcome to a new season! April Fools Day or All Fools Day is a custom of playing pranks and hoaxes on April 1st, when the truth is revealed the trickster exclaims April Fools. It has been celebrated for several centuries. In 1700, the English began spreading this practice. It is really interesting that many countries […]

Continue Reading... No Comments.