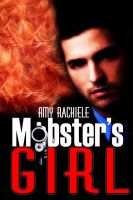 Posted on December 1, 2014 by Amy in Updates.

Happy Cyber Monday all! As a gift to you starting today and lasting throughout the entire month of December, download Mobster's Girl ebook  on Amazon, Smashwords, and Kobo for only 99 cents! Let the holiday season begin!

Continue Reading... 1 Comment.