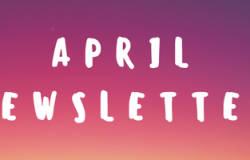 Posted on April 13, 2017 by Amy in Updates.

What I'm up to: I had the honor of speaking at the Women's Leadership Symposium which was held at Valley Forge Military Academy & College on Thursday, March 30, 2017. Attendees of all ages and backgrounds astounded me with their dedication to academics and their drive to reach their goals. Women in and out […]

Continue Reading... No Comments.