March 2017 Newsletter
I cannot believe that it was one year ago that I was crossing the beautiful country of Ireland with my son and my friend. The pristine hills and magical scenery are cemented into my memory. To spend a month there with a notebook and pen would be a dream come true.
The entire country offered inspiration as well as a peaceful environment. It is amazing how much our surroundings stir us and affect our mood. I challenge you this March as spring approaches to think about places that move you.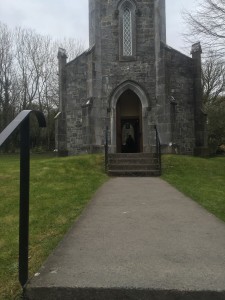 ---
February Recap:
Attending the AWP Conference in Washington DC
I had the honor of attending the AWP Conference & Bookfair in February with Historical Writers of America Director, Soni Stokes (bottom left photo). It is an essential annual destination for writers, teachers, students, editors, and publishers. 12,000 attendees came through the D.C. convention center doors for a community of insightful dialogue and unparalleled access to organizations and groups in contemporary literature. The conference featured over 2,000 presenters and 550 readings, panels, and craft lectures. The bookfair held over 800 presses, journals, and literary organizations from around the world. AWP's is now the largest literary conference in North America.
I had an amazing opportunity to meet with like-minded writers and readers. Conversation never slowed or died down with all of the dedicated attendees. It was a pleasure to spend four days networking. I always find conferences invigorating and inspiring because they rev up the creative juices. It is one of the best parts of being a writer.
---
Mobster's Heart: Part 5
Vito's Short Story
Installments of Mobster's Heart have been included in my monthly newsletter since October (minus February). If you've missed any parts of this story, catch up on my website.
When I get home, I feel like shit. Justin reminded me so much of myself that I was looking in a mirror. I may have had more material things at that age but I had the same disposition. I know what this kid is like, I know what he is capable of, and I know what his potential is.
Erin is lying on the couch. She has a gray blanket wrapped around her all the way up to her chin. She must've fallen asleep because the TV is on. Knowing her, she was up late studying. She never ceases to amaze me. She accepts a thug like me into her life and loves me but still remains a straight-A student and extremely successful in college. I look down at her flaming red hair and think how proud I am of her and how honored I am to call her my girlfriend.
The DeLisis gave me the chance to prove myself, to feel wanted, and gave me that deep sense of loyalty that goes along with being part of the mafia. Thinking back, I remember my aggression was at some points uncontrollable until I found the outlet of underground fighting. That is what gave me the calm to function during the week and the ability to clear my head. I don't think this kid is totally like me in that respect but his motivation and survival skills are admirable.
I lean down and kiss Erin on the forehead, truly feeling a deep sense of love. I don't know what I would do without her. All that bullshit stuff I have heard people say over the years. "She completes me." "I always want to be with her." I get it. I understand something that had evaded me. I became one of those guys that I made fun of. It always made me nauseous to listen to guys go on and on. I watched them change. They would stop going out with the guys as much or they couldn't make a fucking decision without talking to their girl first. It was disgusting.
One day at school a light went on in my brain. It came out of nowhere. She was walking with a couple of her friends, wearing a green dress that hugged her small form. The group of them laughed together as they shuffled down the hall in a pack. The corridor became quiet, the harsh fluorescent lighting above my head blurred, and everything became just her. The light in my brain shined only on her. No one else interested me anymore. I couldn't stand it when girls would hang on me. She was all I could think about. I almost got my best friend killed once because of it.
Antonio and I had to go downtown into the fucking loser section of town to pick up some money for his pop. It wasn't any big deal. An easy in and out job. It was three K in an envelope. Except, it wasn't. Antonio knew by the weight of it. We had been doing this shit so long in our lives that it became second nature. As soon as Antonio had the package, the look on his face changed. I knew. But my mind was somewhere else the second before. It was thinking about Erin and the little green dress she wore to school that day. I was out of my fucking mind then.
The sleek black barrel of a gun showed up on the edge of my vision. That one lost second before the shit hit the fan was all it took. I whipped my arm out wide, swung it around, and slammed it back behind me, throwing the guy off guard, but it was too late. The gun erupted and a bullet flew, missing Antonio by inches as it landed into the mortar of the brick wall behind him. I was able to reach behind me to snatch the guy's firing arm. I lifted it and brought it behind his back, snapping it. The ear-splitting howl he made I will never forget. Not because I broke his arm; I could give two shits. It was the fact that I almost got my best friend killed.
That never leaves you. You have to live with that. The "what-ifs." Those are always more brutal than the "what-happeneds." Control is a possessive internal quality. It takes you over, consumes you. It wants to stop you from making mistakes and when they happen you are fucked up in the head. Remembering that day, Erin stealing my thoughts and my focus for the split second, fills me with anger. I had to grab a hold of it again. The whole shit storm knocked me down. I never had to deal with those emotions before. It took a couple of years before I could even do anything about them. She had no idea she had me by the balls and there was nothing I could do about it.