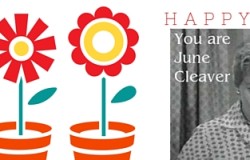 Posted on June 9, 2016 by Amy in Updates.

Hello Readers, Happy June! I was thinking about what to write this month and something from my childhood struck a cord on this sunny day. My mother's name was Alice and ever since I can remember my father called her June, which I always thought was bizarre. I asked him, "Why do you call mom […]

Continue Reading... No Comments.