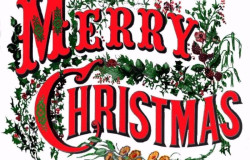 Posted on December 17, 2015 by Amy in Updates.

Happy Holidays! May your holiday shopping be close to complete, and cherished family traditions be in full swing. As 2015 comes to a close, I want to say a big "thank you" to all of my fans for sticking with me this year. 2016 will hopefully be a big year for me. Find glimpses of […]

Continue Reading... 2 Comments.