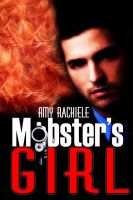 Posted on June 5, 2012 by Amy in Sample Chapters.

Chapter 1 Medigan (meh-di-ghan):  a seriously non-Italian person.  Megan: "Megan!" I hear my mother calling me with her slight Irish lilt.  My mother and father wanted to fit in when we came to New Jersey after Gram died.  I'm not really sure why we had to move to America, but leaving my beautiful Irish cottage […]

Continue Reading... No Comments.