I barely felt it when the bullet sliced through my shoulder. I was foolish to have underestimated this asshole. He's good. His reflexes are as fast as mine. I lift my gun hand in the air and squeeze the trigger, sending two bullets into his exposed chest. His body jolts, quivers, and falls to the asphalt. My shoulder burns with pain. But I am alive and he isn't. If that's how your day goes—you are still above ground or not at the bottom of a body of water—then you have a win. If you end up in a heap of human flesh lying on cement, that's not a good day.
I walk toward the corpse and wrap my fingers around his ankle, dragging him back behind the building that has been abandoned for years. Dust kicks up as his lifeless body shifts and moves. This guy could've made it. I didn't have any problem with him. It was his friend that I was supposed to take care of, to clean up, to erase. I would consider this guy collateral damage. I drag the body next to the other and now I have two bodies to dispose of instead of one.
I never feel bad. I am never sorry, because these people bring it on themselves. I have a job to do and I do it. I can't bother myself with the who, the what, the why. All I care about is finishing up and getting back to Erin. I left Erin studying at my apartment. She knows better now than to ask questions or probe too deeply into what I'm doing. And it's best she doesn't know.
I swing around when I hear rustling behind me. I squint. It is a couple of kids arguing. It starts to get heated and I hear the split of clothing being torn and an oaf as a body is being shoved.
I think they saw me but they've got their own action going down.
I breathe in a deep sigh and let it out in a whoosh of relief that it is just a couple of kids. I don't need more aggravation today. I cover my shoulder with my hand and blood pours out onto it; my shirt is soaked with the crimson color I'm used to seeing every day. It doesn't bother me whether it's mine or somebody else's as long as I walk away.
I take a strip of material that I ripped off the shirt of one of the guys and wind it around my shoulder. I take some duct tape and wind it along the makeshift bandage. Beside me are four cinderblocks. One-handed I pull one along and attach it to the bottom of victim number one's feet. The reason I'm here. The guy who cheated the mob boss out of thirty grand.
I work fast, not knowing who saw me, and make sure the other blocks are securely tied to the bodies. I shift my vision again and watch around the corner. The kids are jostling and pushing each other, swearing. At first glance, I notice the one kid being bullied is wearing clothes that look days unwashed. I shake my head. No. I have a job to finish.
The alcohol and bleach waft to my nose. It doesn't sting anymore. It used to, in the beginning, when I was made to clean up for the DeLisi family. I think being the cleaner singed all of my nasal senses and destroyed my ability to detect smells. Images of the kid replay in my head over and over. I look again and he is  running away, surviving. They are probably wanted for petty theft or drug use, derelicts that scrounge for whatever they can get in this deserted part of town.
I glance in front of me and see the glistening gray water. I lift my booted foot and push one body at a time over into the abyss. A huge splash rockets up and water coats my face and splatters onto my shirt and pants. The river is always cold; it never seems to warm up whether it's summer or spring. The water equals the coldness of what lies inside the river. I execute this hit by submersion instead of burying, chopping up, or boiling the bodies. These two guys are going to be a message to anyone else who has dealings with the DeLisi family that you can't cheat us. We will find you.
After about five or six days, their bodies will decompose because of the water and the bits of fish eating away at their flesh. They'll float back to the surface. This is how I was told handle it, so that is what I do.
I shift my vision and watch a boy as large as the other three being harassed. I stare, not taking on my eyes off the scene. It brings back memories of when Antonio and I were kids. The kid is being bullied but he takes it like a man. A punch to the face, a kick to the kidney. It doesn't last long and the group disperses. The boy, bloodied, rests his arms on his legs, huffing. He catches a glimpse of me and begins running. The last thing I see is a large full backpack jostling behind him. I shake my head; I have a job to finish. The art of killing.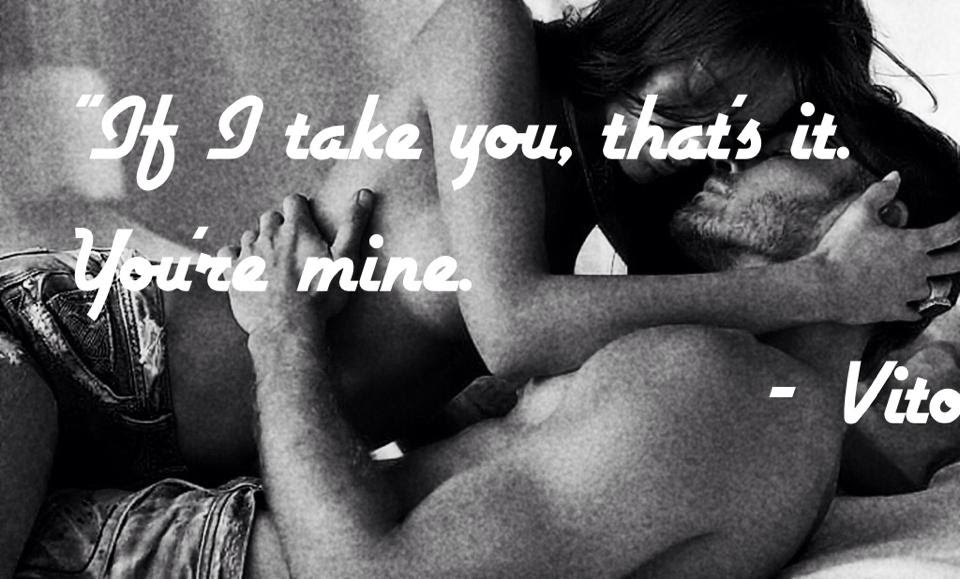 ---
Win a Signed Copy of Mobster's Angel!
Open to National AND International Fans!
Tweet out: "Join Amy Rachiele's newsletter for freebies & fresh stories http://bit.ly/2dSwngB"
OR
Post on Google+, Facebook, or Tumblr: "Join Author, Amy Rachiele's newsletter for FREE #ebooks and exclusive short story about Vito #mobsterfiction http://bit.ly/2dSwngB"
*Email me the link to enter! The more links, the more times your name is entered.
September's winner was Myra Calma
Congratulations!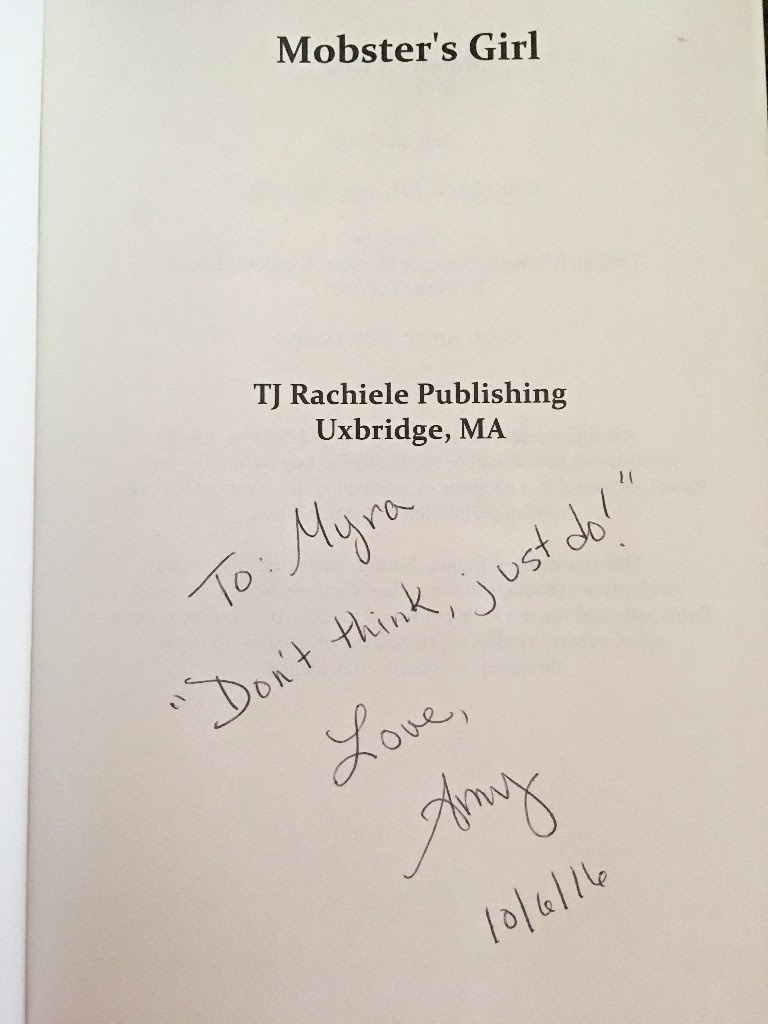 ---
COMING SOON!
Keep your eyes peeled for Mobster's Fate, Book 2 of the Chicago Mob Series!Add to your Goodreads TBR list
Haven't started the series yet? Get caught up with Book 1, Mobster's Gamble