June 2016 Newsletter
Hello Readers,
Happy June! I was thinking about what to write this month and something from my childhood struck a cord on this sunny day.
My mother's name was Alice and ever since I can remember my father called her June, which I always thought was bizarre. I asked him, "Why do you call mom June?" He couldn't answer the question. He said he just does.
Years later, I asked again and he told me he always wanted to marry June Cleaver. I highly doubt that was the truth but it was an explanation he could give people.
Nicknames!
How do they get started?
The Cambridge Dictionary describes them as an informal name for someone or something, especially a name that you are called by your friends or family, usually based on your real name or your character.
I challenge you to think about nicknames this month. Have you ever given someone a nickname?
Happy Sunny Days,
Amy, Feekanaz, Rachiele
(If you have read the Mobster Series, you know what my nickname means and given lovingly to me by my father.)
P.S. Drop me a message because I love hearing from you guys.
---
Download your FREE Copy to Review of Mobster's Gamble on Netgalley here!
Note: In order to get your free copy, you must first register for free on Netgalley. Click here for directions. ***Please add your review to Amazonand/or Goodreads too, if possible. As always, thank you.
---
GIVEAWAY TIME!!
Trying to think of the best way to show my love for the start of the summer season, I've decided to run an audiobook giveaway! And best of all, YOU get to decide what you win!
Which one of my 3 audiobooks you would like to have arrive to your inbox? Enter here to let me know, and I will select 20 lucky winners at the end of the month!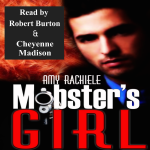 ---
Mobster's Gamble is now available in PRINT!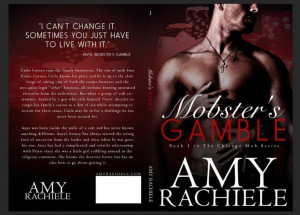 Purchase your print copy on Amazon today!
Link: http://amzn.to/2137Oi1
If you enjoy reading, please post a review for fellow readers <3